Congratulations! You've decided to do your 300 hour yoga teacher training. This is a step that will take your profitable online yoga business to the next level.
Why? You'll not only learn advanced level yoga training, but you'll also deepen your skillset as a yogipreneur, as well as your own personal practice.
Choosing the right 300 hour yoga teacher training will deepen your expertise and your yoga business. You'll become so much more than just a 'yoga instructor'.
The problem? This is only true if you choose the right training program.
Unfortunately, not all yoga instructor courses are the same. Anyone can open an online yoga teacher training program and will happily take your money.
So, knowing how to choose the right 300-hour yoga teacher training program for YOU is super important.
What to look for in a 300 hour teacher training program
A 300-hour yoga teacher training program will teach you advanced physical postures, breathing techniques, and meditation styles. You'll learn more about specializing yoga for different populations, Ayurveda, and the subtle body systems.
This in-depth advanced study of yoga will transform your physical practice, your business, and possibly, your life.
So how do you finally settle on a training program that you can be certain is right for you (and isn't going to rip you off)?
There are literally thousands of 300-hour advanced yoga teacher training courses to choose from. The good news? You have options. You could choose to train in your neighborhood studio or on the other side of the world. Most students choose the comfort of their own living room now that online teacher training programs are an option.
While there is no specific answer for choosing the right 300-hour program, there are some things to consider that will help guide you in the right direction.
Here's how to choose a yoga teacher training and the top "green flags" to look for:
Green flag #1: Hybrid model
When choosing the right yoga teacher training program for you, you have a few options: in-person at a nearby studio, abroad at a dedicated training retreat, or an online program. With a busy life and a full schedule, most people will opt for an online program because of the convenience, the ability to map out your own schedule, and to complete the training in the midst of your real life.
When you shop for online programs, make sure it is a hybrid model—meaning you won't just be watching hours and hours of recorded video on your own time. You want a mixture of instruction you can study on your own mixed with interaction, like live zoom calls and access to the community you're training with.
The last thing you want when signing up for 300 hours of training is to watch 300 hours of online video alone by yourself. You'll never finish! You need to find a model that delivers you information in a digestible way, allowing you to study during the in-between moments of your life.
Plus, live interaction is essential, especially for an advanced study course. Live calls and joining a cohort of real people going through the training together, same material, same pace, are two big green flags to look out for.
You want a program that's interactive, community-focused, and supportive, all from the comfort of your own home.
Green flag #2: Community cohort
Yoga teachers are connected to each other, and a great way to expand your network is by studying along with your peers who are on the same page – and at the same level – as you. Teaching (or learning) yoga should never happen in a silo—a community is super important to your success.
How do you find a program that offers a community cohort? Most online yoga teacher training programs offer open enrollment, which might seem like a perk— but really, it's a red flag. Open enrollment means students can sign up at any time. This becomes confusing when it comes time to meet on a Live call. You could be meeting with people who are 20 weeks ahead or 2 weeks behind. How can you all connect and learn together if you're not on the same page?
The solution? Find a 300-hour program that has limited enrollment. This might sound counterintuitive, but this is the best way to learn, right alongside a peer group that's on the same page, literally. If enrollment is limited, this means you start at the same time and end at the same time. You want to start and end the program with the same peer group and the same trainers. Also, this ensures you'll complete your hours in a timely manner, unlike self-paced options that most people end up not finishing. Yoga teacher training is a wonderful opportunity to expand your community of conscious yoga teachers, especially at the advanced level.
Green flag #3: Longevity
With so many different yoga schools out there, it can be tough to vet them. Remember, anyone with access to the Internet can start a yoga teacher training (and anyone can pay the Yoga Alliance fees). You want to find not just any option, but the best yoga teacher training with yoga teachers you admire.
Just because a school has been around for a long time, doesn't mean their teacher training has. Many yoga schools came online during the COVID 2022 lockdowns, but their teacher trainings are brand new.
One key question to ask when your vetting options is: "How long have you had an online program available for?" If the answer is only since the pandemic, take caution.
When the pandemic hit, most yoga teacher trainings quickly moved online. This pivot usually translated to pointing a webcam at a yoga teacher and hoping for the best. As you know, there's a big difference with how you intake content in-person versus over Zoom.
You want a 300-hour online program that has experience pre-pandemic with online training, with a well thought-out teaching model, yoga classes that are accessible and meaningful ways to interact with your yoga teachers and your peers. A yoga school with a webcam doesn't mean you'll receive a comprehensive yoga teacher training.
The good news? You can choose a 300-hour yoga instructor certification course that was created to be taught online, to students all over the world, like this 300-Hour Online Yoga Instructor Training from my friend and colleague, Brett Larkin.
Green flag #4: Lifetime access
Read the fine print! When you complete your 300-hour training program, you will want to return to the materials, and use them as guides and resources as you continue your journey as a yogipreneur.
This is where reading the fine print comes in handy. Most inexpensive yoga teacher training programs will limit access to only six months or a year, cutting off your ability to reference the materials. You're a human, not a robot – so it's impossible to memorize every last detail you will learn in 300 hours of advanced training.
You want to look for a program with lifetime access, to all the materials—from the online classes to the recorded calls to the guidebook. This will allow you to do a refresher down the road, even years later.
The right yoga teacher training will be a resource that will support you as your yoga business continues to expand and grow.
Green flag #5: Paper manual
First, do not do a yoga teacher training that doesn't have a manual, especially a 300-hour program. That's an immediate hard pass. If the 300-hour yoga teacher training program is legitimate, they will send you a paper copy directly to your home. This will become your most valuable resource once you've completed the training and become certified.
Imagine trying to learn the details of an advanced posture and take notes from a digital PDF. Sounds challenging, right? That's why the paper manual is essential. You want to have it on-hand as a reference, so you can take what you've learned from your intensive training and bring it to your own practice, as well as any time you teach yoga.
Green flag #6: Expert teachers
With so many yoga school options and the rise of the yoga influencer, it's important to do your research on the credentials and trainings your potential advanced-level teachers will have. Be sure they are certified by the Yoga Alliance. Check out who they studied with, and if you can, sample one of their classes.
Whichever program you choose, the teachers are going to influence your personal teaching style. Keep that in mind and be sure to find out who is behind the training program you're considering.
Find out who leads the Live calls, if there are any. Ask questions like: Do they teach the styles of yoga I like? Do I like their approach? Do we have similar values? If the teacher is obsessed with hatha yoga, but you prefer yin yoga, then it might not be the right fit.
Doing this research before you sign up can save you a headache down the road. Make sure the teachers for the 300-hour training are in fact experts, and ideally, published authors—this is an advanced program, after all.
Find out if there are any guest teachers and what their teaching experience looks like. Top notch teaching skills are a requirement for a 300-hour training program.
Green flag #7: Certification paperwork included
This might sound silly, but it's a necessity! The lower the training cost, the more the burden of paperwork and other "out of class requirements" to obtain hours, will fall on your shoulders.
Ask the 300-hour training program you're considering if it will make tracking your hours and submitting all the paperwork for your certification seamless. You also need to know you have support in keeping your certification active in years to come.
Green flag #8: Business coaching
It is possible to have a thriving yoga business. If you're going to invest in a 300-hour training, you want it to be worth your time.
The point of taking an advanced yoga teacher training is to deepen your knowledge and expand your business. So, you need a program that includes real-world business training, and business coaching.
Now, this can be hard to find, as most yoga teacher trainings don't even mention money. But you are a yogipreneur and you need to keep your business top of mind as you step into advanced training. There is one program that combines Master's Level yoga training, business coaching, and a high-end mastermind—and that program is Brett Larkin's advanced training program.
As you know, financial success is a huge part of running a yoga business. You want a training that will teach you not only advanced poses, but how to be a successful, certified yoga teacher with a thriving business. And you want to learn from a teacher who is running a successful online yoga business.
Green flag #9: Real Life Success Stories
There's no better way to find the right yoga teacher training than to hear from former students. See if there are any in-depth testimonials with real-life people. If the program doesn't have testimonials, run in the other direction. Beyond the standard feedback, dig a little deeper and find out: Who has taken this training before? What real life success stories exist? Is there a network of alumni I will be connected with? How many students have graduated from this program, successfully? What is the graduation rate?
Committing to a 300-hour yoga teacher training program is not only an investment in yourself and your business, it's an investment in the relationships you will build with your teachers, your peer group, and the alumni who have studied in the program before. Look for success stories to ensure this program has successfully supported other yogipreneurs, just like you.
Green flag #10: Accountability
Want to know the number one reason people sign up for a training and never finish? Lack of accountability. You need a 300-hour program that will offer you support, coaching, and even nudges to finish, when you need it.
A self-paced program might sound appealing, but it often ends up becoming an investment that doesn't pay off. Yoga community is just as important as learning yoga theory. To run a yoga business, and move from being a 200 hour yoga teacher to becoming an advanced practitioner, you need to complete the program!
Part of this depends on your learning style. A hybrid model – where information is delivered in manageable modules you can watch on your own time, followed by live, scheduled calls or an in-person retreat – is usually the key to success.
Consistency in teachers and a peer group are both excellent ways to stay on track, so also look for those. If you really want to graduate on time, don't do a self-paced program. Motivation from a group is critical to your success. 300 hours of training is a lot more achievable when you know you're not in it alone—and you have a peer group and a teacher who will hold you accountable.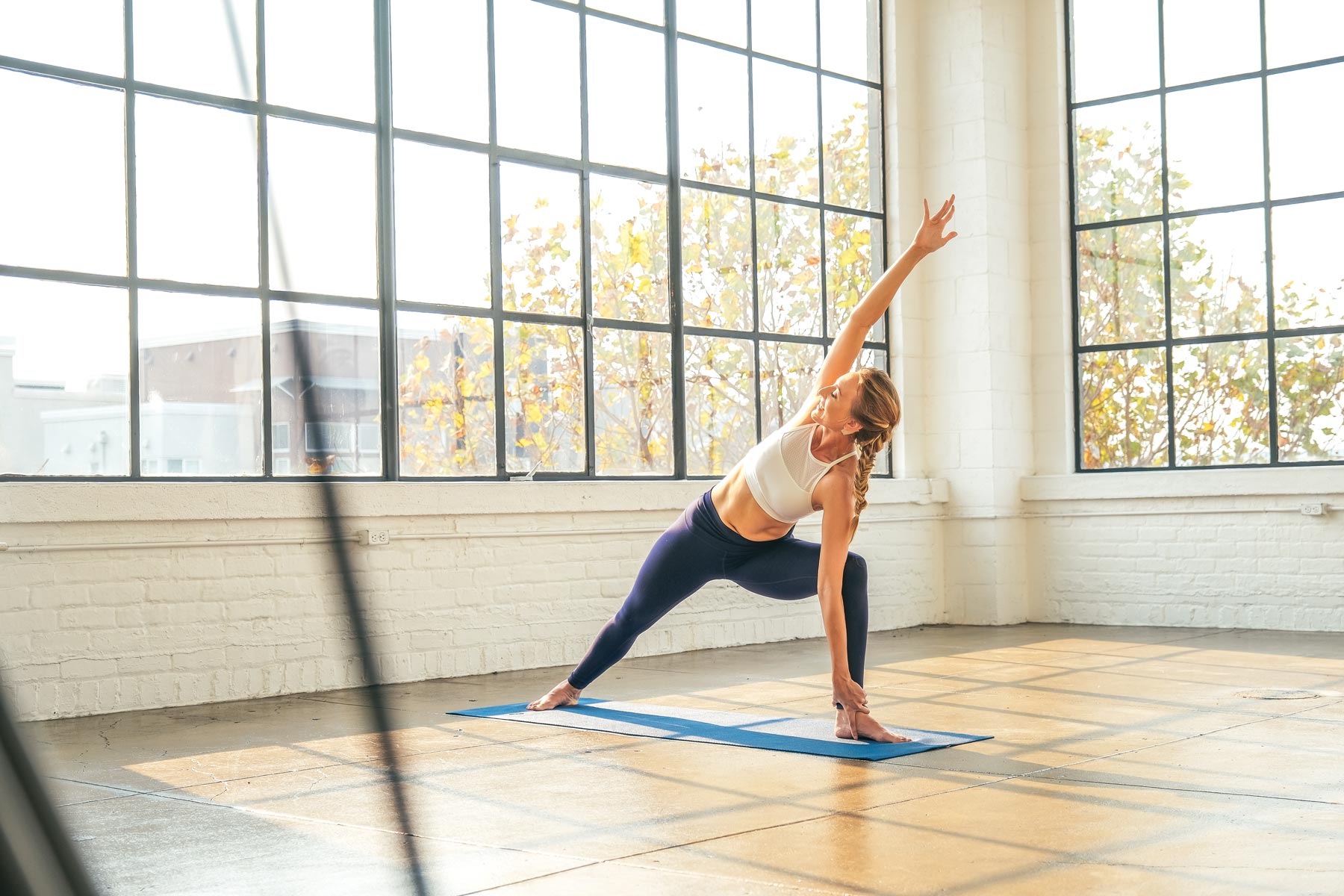 Green flag #11: You see the cost as an investment in your future
Let's talk Yoga Teacher Training cost: When you sit down and consider the cost of the yoga training you'd like to choose, see it as an investment in your future. If choose to do your yoga teacher training abroad, make sure to factor in the cost of travel, flights, and stay. If you choose online, you don't have to worry about those costs.
If cost is an issue, there are always ways to make it work. Some programs have payment plans or work-trade opportunities or scholarships. There are so many ways you can make it happen, even if money is tight. Email in! Get connected with the school you're interested in.
Remember, an investment in an advanced training program is an investment in your business. As a yogiprenuer, your self-care, your mindset, and your knowledge create the abundant foundation for your financial goals to be met.
Green flag #12: It just feels right
Ultimately, the 300-hour teacher training program you choose will be the one that's a best fit for YOU. If there's an online program or a studio that resonates deeply with you, train with them.
You want to be in a comfortable and supportive environment, and you know what's best for you. Try out one of the classes with the teacher you're considering. Make sure you like your trainer and the way they teach and present information. Their style will ultimately influence your style.
Our recommendation
After many years of working directly with all different types of yoga teachers, we've vetted countless programs and if there's one online 300-Hour program that has ALL the green flags, it's Brett Larkin's 300-hour Uplifted Yoga online teacher training.
Brett has been teaching advanced yoga teacher training online the longest – since 2014! We've collaborated professionally many times and I am in her 200-Hour training. Brett's training programs includes world-renowned experts, and she keeps each course video short. Only twenty minutes. As a mom and a busy entrepreneur, she understands your time is valuable—and she wants you to retain the information, not be overwhelmed by the volume.
The coolest part? She's even created an app, so you can complete the training anytime, anywhere, in-between the rest of your life's responsibilities. When you sign up, you can start watching and downloading videos for offline viewing instantly.
The live calls are then hosted by Brett and the guest teachers (almost all of whom are published authors), and it's a chance to interact with your peer group – you're with the same classmates the whole time. Brett only hosts trainings three times per year, so you'll be studying with a cohort that's learning right along with you. The class size is capped, so you can get personalized feedback too. Of course, you get lifetime access to all course materials, a paper manual delivered to your door, and the list of experts and teachers will blow your mind.
If you have questions about enrollment or just want to stay in the loop, you can always text Brett and her team at 415-301-4095 or get more info here. If you have other tips for choosing the right yoga teacher training at the 300-Hour level, let me know in the comments below.